Experience a 360 video capture in our very own Pose 360.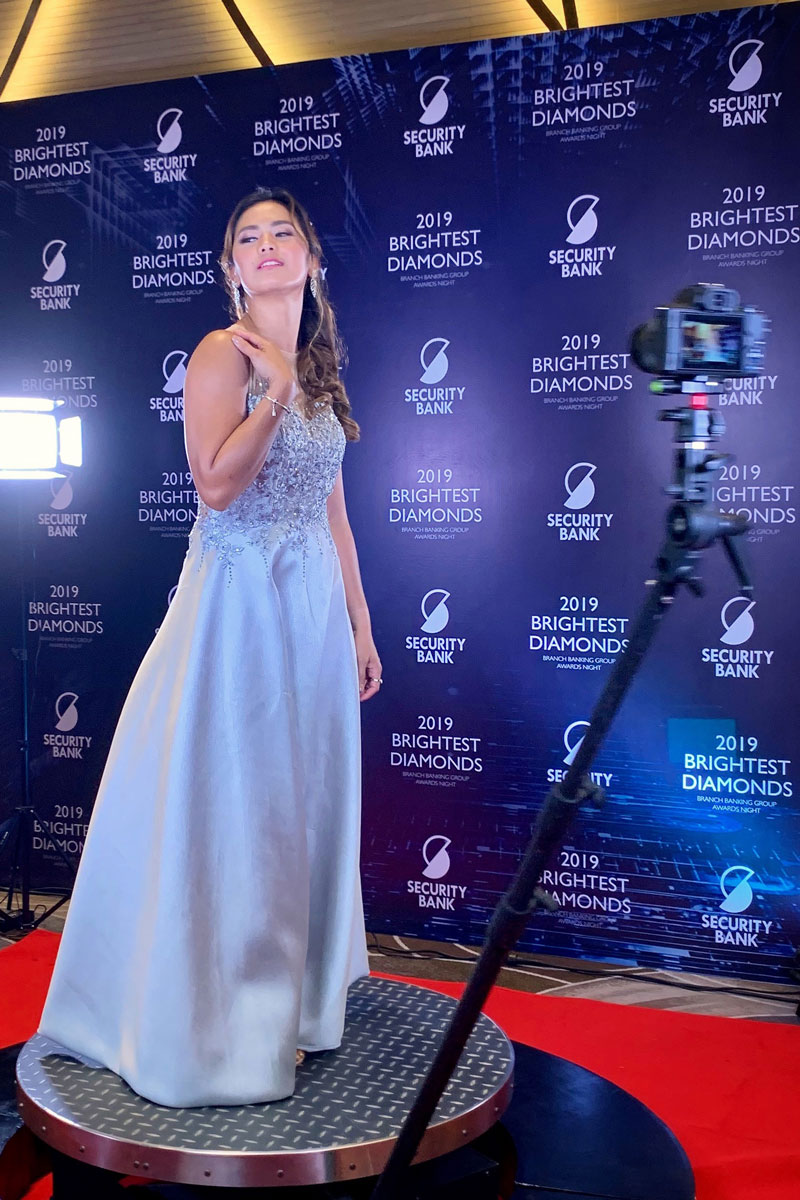 Stand up in the platform, make a creative or fun pose and our camera will shoot as if you are like a star.
The output is a video which can be sent in Email, Facebook and Twitter to be shared by your guests.
Good thing is that it can be customized as your own souvenir with the 5R photo print.
10-16 second 360 Video (with music and animated overlay
5R single shot customized photo print
Elegant set up with studio lights
Fun Props for guests to enjoy the experience
Friendly Onsite Staff
Social Media Upload (guests can send their video files in Email, Facebook, and Twitter)
Digital copy of files shared via Dropbox
Booking a Booth or Getting More Info? Send Us a Message
Pose And Print Photobooth